Brock Added To Most Wanted List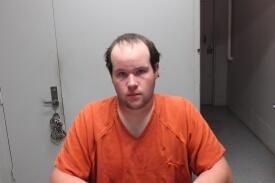 A Rothville man was added to the Livingston County Most wanted list.  Sheriff Steve Cox says 22-year-old Jesse Allen Brock is wanted for a probation violation from a conviction of stealing a firearm.  Bond is set at $10,000 cash.
Brock is described as a white male, 6 foot tall, 225 pounds, with brown hair and blue eyes.
If you have information on the location of Jesse Allen Brock you are asked to call the Livingston County Sheriff's Department at 646-0515 or the dispatch office at 646-2121.