Sheriff's Office Seeking Tips On Location Of Sex Offender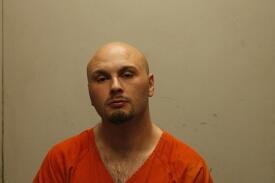 A man released from the Daviess Dekalb Regional Jail earlier this month after serving time on an assault charge is sought for alleged failure to register with the Sheriff's office.  Thirty-year-old William K Flowers is suspected to be in Chillicothe.  Sheriff Steve Cox says Flowers is known to have an extensive record in Illinois, including for sex offenses and sex offense registration violations.
Flowers is reported to be back in Livingston County and has not registered with any Missouri Sheriff's Office as required by law.