KCHI NEWS
News is at the top of every hour with expanded local news at 6:10am, 7:10am, 8:10am, 12:10pm and 5:10pm plus hourly updates. Call (660) 646-4173 if you have a news tip.






Boil Order Guidelines River Levels Road Conditions


News Director Tom Tingerthal


Student Arrested In Meadville Threat 02/24 6am
A Meadville student was arrested in connection with the threats made to Meadville School. The Linn County Sheriff's Office reported 18 year old Jeffrey Woodward of Laclede was arrested and is charged with two counts of alleged making a terroristic threat.
The probable cause statement Woodward had made comments from time to time about shooting up or bombing the school.
Woodward is held at the Macon County Jail, with bond set at $20,000.


To Vote In April Election, Register By March 7th 02/24 6am
If you plan to cast a ballot in the April elections, you will need to be a registered voter. The final day to register to vote and qualify for the April Election is March 7th. At 5:00 pm.
If you are not registered to vote in Livingston County, you may come to the Livingston County Clerks office, on the second floor of the courthouse, weekdays from 8:30 am to 4:30 pm. The Clerk's office will remain open until 5:00 pm the 7th.
To register to vote, you will need to show appropriate identification. If you have questions, call the clerks office during normal office hours.


Chillicothe Arts Council Present Three Choirs Sunday 02/24 6am
The Chillicothe Area Arts Council presents an afternoon of Choirs, Sunday at 3:00 pm at First Christian Church in Chillicothe. Chillicothe Arts Council Director Mary Lou VanDeventer says the program includes three choirs.
<Audio: VanDeventer 1>
The show is Sunday at 3:00 pm. The box office opens 2:30, with immediate seating. Ticket Prices - Adults $10 and Students of all ages are $5; Season Ticket holders admitted free with season ticket. For more information, contact the Arts Office at 646-1173.


County Commission Meetings For End of February 02/24 6am
The Livingston county commissioners meet in Regular Session next week. The meetings are Tuesday and Thursday at 9:30 am in the Commission room. The agendas include county road and bridge matters and administrative and departmental responsibilities.
Thursday, March 1st, the commissioners will attend the Livingston County Extension Council Annual Meeting at First Baptist Church.



MoDOT Bridge Inspection In Carroll County 02/24 6am
The Missouri Department of Transportation will begin Bridge inspections in March for the northwest part of the state.
The work could require lane closures and traffic delays a crews are working on and under the bridge. Motorists are urged to slow down and use caution around these and other work zones.
MoDOT has one bridge inspection in the local counties in the early part of March.
The week of March 5th, in Carroll County, MoDOT will inspect the Grand River Bridge on Route M. that inspection includes lane closures.



MoDOT Roadwork For Local Counties 02/24 6am
The Missouri Department of Transportation roadwork schedule for the final week of February includes pothole patching and drainage work across the northwest part of the state. In the local counties, the work includes:
Caldwell County
Route 116 - Shoulder work from US 69 in Clinton County to Highway 13 all week.
Carroll County
Highway 10 - Pothole patching from the Carrollton city limits to Route FF, Monday and Tuesday
Linn County
US 36 - Pothole patching from the Macon County line to Route 139, Monday and Tuesday
Route 5 - Drainage work from the Laclede city limits to the Linneus city limits, Monday to Wednesday



Assessment Forms Due By March 1 02/23 12pm
Livingston County residents that have not returned their annual assessment forms to the County Assessor's office have until next Wednesday. Assessor Steve Ripley says those forms need to be returned by March 1st.
<Audio: Ripley 1>
Ripley says you can file both electronically or on paper. The forms can be mailed or dropped off at the Assessor's office. If you plan to file on line, you have only one opportunity, so he says make sure you have everything on the form and have marked out anything that is sold.
If you have questions, Ripley says double check the instructions first otherwise call the Assessor's office at 646-8000, option 2.
If you do not receive an assessment form, contact the Assessor's office. If you are new to the county, it is your responsibility to contact the Assessor's office before the deadline.


Chillicothe Early Out and Mack-Up Dates 02/23 12pm
A Watermain break on Cooper Street this morning is affecting residents in that area and resulted in the closing of the schools in the Chillicothe R-II School District.
Superintendent Dr Roger Barnes says the Make Up Days for the classes recently missed due to bad weathers are March 29th and April 2nd. Parents should make their Calendar appropriately. The School District Calendar showed students would have a five-day weekend, March 29 to April2nd. Because of the Make-up days, that has been reduced to three days, Friday March 30th and the weekend.



Chillicothe Police Report For Thursday 02/23 12pm
The Chillicothe Police Report for Thursday includes several investigations and 105 calls for service.
Shortly after midnight, Officers were called to the 1400 block of Polk Street for a well-being check. The person was found to be suicidal. Officers assisted the individual in obtaining medical and mental health evaluation.
At about 7:45 am, a semi left a parking lot in the 1000 block of Graves Street and dragged some boulders out into the road under the truck, than left the scene. Deputies and State Troopers were called to help locate the driver.
At about 12:15 pm, an accident was reported at Bryan and Dickinson Street. The report states a vehicle driven by George R. Taylor was west bound on Bryan Street and Kegan L. McCracken was north bound on Dickinson Street. McCracken began to make a left turn and hit the Taylor vehicle resulting in minor damage.
At about 12:30, leaving the scene of an accident was reported in the 1000 block of 1st Street. The driver was located and cited.
At about 3:30 pm, harassment was reported at the old stadium. Once Officers arrived the issue was resolved.
At about 10:20 pm, Officers were called to the 1000 block of Graves Street for an intoxicated woman. The woman left before officers arrived. An investigation is ongoing into burglary and theft from that business.


Chillicothe City Council Meetings Monday 02/23 12pm
The Chillicothe City Council meets Monday for a workshop and regular council session. The Workshop session begins at 5:30 pm in the conference room and includes discussions on city finances.
At 6:30 pm, the regular session of the City Council begins in the Council Chambers. That agenda includes:
Consideration for rebranding the Green Hills Golf Course to "Litton Ranch Golf Club."
An ordinance to accept Coach K Street from the Chillicothe School District as a City Street. This will allow phone line installation in the right of way.
Discussions on the proposed 2018 Street Project list.
And consideration for the engineering contract for the 2018 street projects.
Annual service reports will be presented by the Summer Playground Association, Chamber of Commerce and MainStreet.
An executive session is planned to follow Monday's meeting.


Chillicothe Schools Adding 2nd SRO 02/23 12pm
The Chillicothe R-II School District will have two fulltime School Resource Officers or SRO's. School Resource Officer Mike Lewis told the School Board, following the Executive Session, the district is as secure as they can be. Superintendent Dr Roger Barnes says Lewis suggested that, instead of hiring a part time School Resource Officers, they make it a second fulltime SRO. The school board agreed and when the district hires for the position, it will be as a fulltime SRO.


Chillicothe School Dismissing Early 02/23 8am
Chillicothe Schools, including Grand River Tech, dismiss at 11:30 today. the early out is due to a water main break affecting the Middle School and Dewey School. Chula students attending Chillicothe High School are also dismissed early. They may be picked up at Noon at the Chula School or may wait and ride the bus at 12:20.



Horsman Announces Intent To Run For Judge 02/23 6am
A Chillicothe Attorney announced he will run for Division 2 Circuit Judge. Attorney Ryan Horsman has announced his campaign to run for the position in the 43rdJudicial Circuit Court, which includes Livingston, Daviess, Caldwell, Clinton, and DeKalb Counties.
Horsman maintains a civil law practice at the Chapman & Cowherd Law Firm in Chillicothe and also serves as the prosecuting attorney in Mercer County, Missouri.
Horsman says he has dedicated his professional career to protecting Missouri families and their values, and that includes relentlessly advocating for the rights of others who may not otherwise be able to advocate for themselves inside the courtroom. He says he is fully prepared to serve the citizens of the 43rd Circuit as a circuit judge. He also says he has a consistent record of upholding the law with integrity and is eager to serve in a greater capacity.
Horsman is married to Lauren (Brodmerkle) Horsman and they have two daughters, ages six and three.
Filing for the August Primary and November Election opens February 27th.


Truck Driver Injured In I-35 Accident 02/23 6am
A Florida truck driver was injured Thursday in an accident on Interstate 35, north of Cameron. Twenty-three year old Daymel Hernandez Perez of Miami, Florida was treated at Cameron Regional Hospital for minor injuries following the accident at about 7:20 am Thursday. The Highway Patrol reports Perez was northbound on I-35, when his Tractor Trailer slid on the ice covered roadway and jack knifed off the east side of the road. No other vehicles were involved in this accident.
No other injuries were reported as traffic on I-35 became snarled and the north bound lanes were closed for a couple hours Thursday morning



Sheriff's Report Includes Several Incidents 02/23 6am
The Livingston County Sheriff's Department reports several incidents in the past couple weeks.
On the 15th, the School Resource Officer responded to an assault on school property. Parents are aware of the incident and school officials are taking administrative action.
On th 16th, deputies began an investigation of theft of items from a parked, unlocked vehicle, at a business in Chula. The report states numerous tools were taken and the keys that were in the vehicle were also taken.
Monday, deputies stopped a vehicle on US 65 for following too close. The driver was cited. During the stop, a search of the vehicle led to the seizing of alleged marijuana, a possible controlled substance and a syringe. A report was submitted for possible criminal charges.

Arrests in the report include:
25 year old Dakota Hatfield of Chillicothe for alleged Property Damage. He was held at the Daviess Dekalb Regional Jail.
45 year old Loutinia Lee Owens of Chillicothe for alleged driving while suspended/revoked. She was processed and released.
29 year old Latosha Marie Hatheway of St. Joseph was arrested for speeding, 85 in a 65 and for alleged driving while suspended. She was processed and released.


Watercolor Exhibit Continues Through March 1st 02/23 6am
A Watercolor Exhibit continues at the Cultural Corner Art Guild and Gallery. Lana Cease, a Northwest Missouri lifelong artist was born and raised in Iowa. She was taught to paint in oils at a young age by her mother and later took many art courses throughout high school but experienced very little watercolor. She is a photographer by trade and let her painting mainly go to the wayside until 2012 when her husband bought her a watercolor class as a Christmas gift.
Cease says she'd "always loved the look of watercolor but really didn't know the proper techniques." Having learned the basics of oil painting, it was difficult to make the jump as the approach to watercolor is the exact opposite of oil.
The Lana Cease Watercolor exhibit runs through March 1st, ending with a closing reception, March 1st from 5:00 - 8:00 pm.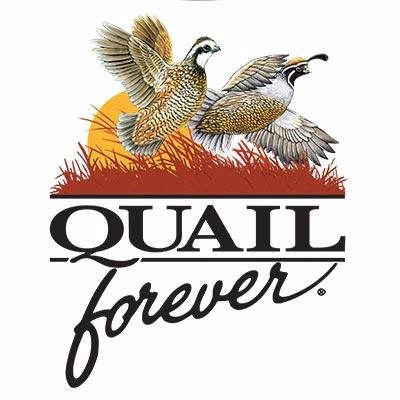 Shortgrass Quail Forever Banquet Is Saturday 02/23 6am
The 11th annual Shortgrass Chapter of Quail Forever banquet is Saturday at the Litton Ag Center. The banquet begins at 5:00 pm and includes Dinner and a live auction. Tickets are $50 for a single, $60 for a couple and $10 for youth. Tickets are available by contacting David Figg at 752-6787 or Cory Minnis at 646-9421.



Funeral Notices

John Robert Wilbur, Jr.
A Spickard resident, 70 year old John Robert Wilbur, Jr., died February 17th in Spickard. Services are Saturday at 10:00 am at Resthaven Mortuary in Trenton, with Military Honors to follow. The body will be cremated. Family visitation is Friday from 6:00 to 7:00 pm at the mortuary. Memorials may be made to Back Pack Buddies.

Jerry Griffin
A Chillicothe resident, 79 year old Jerry Griffin died February 15th in Chillicothe. A Celebration of Life service is Saturday at 11:00am at Souls Harbor Church of God in Chillicothe, with a private family inurnment at a later date at Resthaven Memorial Gardens in Chillicothe. No visitation is scheduled. Memorials may be made to the Church. Lindley Funeral Home in Chillicothe is in charge of arrangements.

Rosa "Lucille" Murray
A Kansas City resident, formerly of Braymer, 90 year old Rosa "Lucille" Murray died February 20th in Kansas City. Memorial services are Saturday at 1:00 pm at Lindley Pitts Funeral Home in Braymer. Inurnment will be held at Evergreen Cemetery in Braymer. Friends may call Friday from 12:00 to 5:00 pm at the funeral home. Memorials may be made to the cemetery.

Katawna Clay
A Marceline resident, Katawna Clay, the 9 year old daughter of Michael and Melony Clay, died February 19th in Marceline. Memorial Services are Sunday at 2:00 pm at the Marceline First Baptist Church with a private burial at a later date. Family visitation is Sunday from 1:00 to 2:00 pm at church. Arrangements are under the direction of Delaney Funeral Home in Marceline.