City Administrator Search Narrowed To Two 7/19 12pm
The two finalists for the Chillicothe City Administrator's position will return to Chillicothe this weekend. Mayor Chuck Haney says the selection committee made their report to the council in a closed session Tuesday.
<Audio: Haney 1>
Haney says the official announcement of that closed session meeting will be made later this week.


Thursday At The Fair 7/19 12pm
Thursday at the Livingston County Fair is a busy day for the livestock shows. Fair Board President Shane Baxter says they begin with the Sheep.
<Audio: Baxter 1>
From 2:00 to 6:00 pm at the Ag Education Building, there will be 4H Demonstrations and the 4H Entrepreneurship program, where items will be sold to the public.
From 5:00 to 6:00 is the Ice Cream Social, sponsored by the 4H Foundation.
Baxter says there is also a fun events that evening.
<Audio: Baxter 2>
Registration for the super Teen Contest is at the Arena and the contest will be held in the Expo Center.


Caldwell County To Discuss Windmill Regulations 7/19 12pm
The Caldwell County Planning and Zoning will have a public hearing on Windmill Regulations Thursday evening. The hearing will be held at the Caldwell County Courthouse at 7:30 pm. Zoning Administrator Colt Arnold says the county currently has no regulations for windmills and they have received no requests for commercial windmills in the county.
<Audio: Arnold 1>
Arnold says this is the first step in developing the regulations.
<Audio: Arnold 2>
That meeting again is Thursday at 7:30 pm at the Caldwell county courthouse.


Sex Offender Arrested After Refusing To Relocate 7/19 8am
A registered sex offender was arrested by Livingston county Sheriff's Deputies after he refused to move out of a prohibited area. Sheriff Steve Cox says 63 year old Forest Patrick Kelly was arrested in Caldwell County on the warrant. Cox says Kelly reported moving into a residence in the 300 block of 15th Street in Chillicothe. Cox says he promptly told Kelly he needed to move because the residence is in close proximity to a posted day care, but Kelly refused. He is now held at the Daviess Dekalb Regional Jail.


Former Sullivan County Prosecutor Arrested On Drug Charges 7/19 6am
The former Sullivan County Prosecuting attorney and his significant other are in custody on Drug Charges. Forty-seven year old Jerry A Hollon was arrested by State troopers Tuesday, on Charges of alleged Conspiracy to distribute a controlled substance and conspiracy to possess marijuana. Fifty two year old Susan Foster faces the same charges.
According to Kirksville television station KTVO, court documents say that between June 2016 and June 2017, Hollon personally accepted between 40 and 60 morphine pills as payment toward a client's attorney fees. The authorities also say that between June 2016 and June 2017, Foster also obtained morphine pills and methamphetamine from a client as payment toward attorney fees owed to Hollon.
Hollon is held at the Adair County Jail and Foster is at the Grundy County Jail. They are both held with bond set at $25,000.


New School Means One More Bus Route 7/19 6am
The Chillicothe R-II School District will need to add one new bus route when the new elementary schools is opened in 2018. Superintendent Dr Roger Barnes says for the coming school year the routes will start out the same as this past spring.
<Audio: Barnes 1>
The board will need to look at adding that new bus later this year.


Chillicothe R-II Tax Rate Hearing Scheduled 7/19 6am
The Chillicothe R-II School District is required to conduct a Tax Rate Hearing each year prior to setting the district Tax Levy. Superintendent Dr Roger Barnes says that hearing will be held prior to the August School Board Session.
<Audio: Barnes 1>
The proposed Tax Rate will be announced prior to the meeting and the hearing is meant to allow the public to voice their opinion on the proposal.


School Meal Price To Rise 5 Cents 7/19 6am
The price of a school breakfast and lunch will increase with the start of the school year. The School Board approved the recommendation by Dr Barnes.
<Audio: Barnes 1>
Barnes says there was also a change on the School Meal Policy.
<Audio: Barnes 2>
Both changes take effect immediately.


Theft & An Accident In Police Report 7/19 6am
An accident Monday afternoon left both drivers injured. Chillicothe Police Officers investigated the accident in the 1200 block of Washington Street. According to the report, Mary Harper pulled into the path of a vehicle driven by Marilyn Sidden, resulting in the collision. Both complained of injuries, but refused treatment at the scene.
Tuesday, officers were called to the 100 block of Elm on a report of a stolen vehicle. That investigation continues.
Tuesday afternoon, stealing was reported in the 1100 block of Calhoun. That investigation also continues.


Fair Poultry Winners 7/19 6am
The Livingston County Fair Poultry Shows are complete. Awards are presented in several categories. The winners include:
Broilers
Pen of 3 Champion Meat Class - Kelly Hopper
Pen of 3 Reserve Champion Meat Class -Grant Warren
Rooster
Champion Overall Standard Male - Brady Bothwell
Champion Bantam - Brady Bothwell
Hen
Champion Overall Standard Female - Caitlyn Murphy
Champion Bantam - Brady Bothwell
Ducks
Champion Overall Duck - Ethan Hoerr
Champion Overall Drake - Caitlyn Murphy
Turkey
Champion Male - Micah Murphy
Champion Female - Rachel Murphy
Supreme Champion Overall Female - Caitlyn Murphy
Supreme Champion Overall Male - Brady Bothwell
Senior Showman - Brady Bothwell
Junior Showman - Caitlyn Murphy


Fair Breeding Swine Winners 7/19 6am
The Breeding Swine Show was held Tuesday at the Livingston County Fair. Those winners include:
Boars
Breed Champion Reserve
Duroc Jaycie Stimpson Julia Stimpson
Hampshire Rachel Nowland
Spot Kaylee Lewis Emily Miller
Yorkshire Blane Heussner
Xbred Jesse Huber Dolan Huber
Supreme Champion Boar Kaylee Lewis
Res. Supreme Champion Boar Jesse Huber
Gilts
Breed Champion Reserve
Berkshire Abby Burton Jaiden Rodenberg
Chester Kaylee Lewis Kaylee Lewis
Duroc Cole Gutshall Tucker Burtch
Hampshire Zach Trout Gabby Hapes
Hereford Jaiden Rodenberg Mason Meservy
Poland Jaiden Rodenberg Charlie Peniston
Spot Kaylee Lewis Remington Isaacs
Yorkshire Remington Isaacs Lillian Smith
Xbred Kaylee Lewis Porter Ficken
Supreme Champion Gilt Cole Gutshall
Res. Supreme Champion Gilt Kaylee Lewis
Breeding Swine Showmanship
8 to 12 Remington Isaacs
13 to 15 Gabrielle Hapes
16 & Over Kaylee Lewis


Livingston Co. Fair Board Fights The Heat 7/18 12pm
The Livingston County Fair usually lands on one of the hottest weeks of the year, and this year is no different. Fair Board President, Shane Baxter says the Fair Board has worked in recent years to help alleviate the problem.
<Audio: Baxter 1>
Baxter says a few years ago they began placing soaker hoses on the roof of the hog barn to cool the roof. That in turn helps to lower the temperature inside the barn. Shade screens are also used to block the sun in the afternoons, mainly for the hogs.
Baxter says for the cattle, sheep and goats, that building is a little different.
<Audio: Baxter 2>
If anyone wants to help with the Fan Fund Drive, to supply fans that will be used at this and future fairs, they can speak with any of the fair board members and they will be glad to take donations.


Livingston County Fair - Wednesday 7/18 12pm
Rabbits and Market hogs are arriving today at the Livingston County fairgrounds and Wednesday they are the main attraction. Fair Board President Shane Baxter says Wednesday's Activities begin early.
<Audio: Baxter 1>
The Country Jamboree was scheduled for 7:30 Wednesday, but Baxter says because of the heat, they moved it back to 8:00 to hopefully allow things to cool down. It is still scheduled to be held in the arena., admission is a free will donation. At about 8:30 is the dance sponsored by the Livingston county 4H Council and it is free. The dance will be held in the expo center.


Tennessee Man Arrested in Livingston County 7/18 12pm
A Tennessee man was arrested by State Troopers in Livingston County this (Tuesday) morning. Sixty-one year old John Gorman of Memphis was arrested on a Livingston County warrant for alleged failure to display plates on the vehicle. He was also arrested for alleged driving without a valid driver's license, no insurance and an illegal u-turn on a divided highway. Gorman was taken to the Daviess Dekalb Regional Jail pending the posting of bond.


Accident Closed US 36 Near Marceline Overnight 7/18 6am
An accident on US 36 at the Marceline Junction closed eastbound US 36 for several hours overnight. The Missouri Highway Patrol says no-one was injured when an eastbound semi lost control and lost its load of steel tubes. MoDOT and the Highway Patrol closed the eastbound lanes from about 9:30 pm until 3:00 am.



Excessive Heat Warning Begins Wednesday 7/18 6am
An excessive Heat warning was expected to begin today, but the National Weather Service has pushed that back a day as dewpoints will not meet the criteria until Wednesday. Meteorologist Jimmy Barham says Temperatures today will be a little hotter than Monday.
<Audio: Barham 1>
Barham says That heat will continue into the weekend.
<Audio: Barham 2>
Relief from the heat is not expected until Sunday. Barham says for our area, things may cool slightly on Saturday for our area, but a cool front and showers are expected on Sunday.


Chillicothe Cooling Centers Available 7/18 6am
Temperatures near the 100 degree mark this week and heat index values around 110, mean it may be hard to escape the heat. If you don't have air-conditioning, this could be a miserable week. The Chillicothe community has several cooling stations, they include:
The Livingston County Health Center,
North Missouri Center for Youth and Families,
Grand River Multi Purpose Center (Senior Center),
Livingston County Library,
YMCA,
Calvary Baptist Church,
Chillicothe City Hall
And 55 and Go - the former RSVP center.

These locations are open during normal business hours and it may be a good idea to call before you head to your chosen location.


Check On Your Neighbors During The Heat 7/18 6am
With the very hot conditions over the next several days, remember to be a good neighbor and family member. Remember to check on you neighbors and relatives, especially the elderly and very young, and those with existing heath conditions. If they do not have a way to keep cool, maybe invite them over for a bit to help them out.
Livingston County Sheriff Steve Cox reminds area residents that if you are unable to check on someone during the extreme heat, you can call their office and they will help out however they can. The non-emergency number for the sheriff's department is 646-0515.



Chillicothe Police Investigations 7/18 6am
Several incidents are in the Chillicothe Police Department report.
Saturday evening, officers took a report of careless driving and leaving the scene of an accident in the 400 block of S. Washington St. and the 400 block of Cowgill St. The investigation is on-going.
Early Sunday morning, officers took a report of possible property damage in the 1700 block of Deringer Dr.
Also on Sunday, officers took a report of a stolen vehicle in the 400 block of Williams St. A suspect has been identified and charges are pending.
Monday evening, officers investigated possible drug possession in the 400 block of Clay St. The reports state the investigation is closed.



Chillicothe Police Warn Of SCAM 7/18 6am
Chillicothe residents are receiving phone calls from people identifying themselves as from the IRS or US Treasury Department. The Chillicothe Police Department reported the person that is calling claims there is a problem with the local resident's taxes or unpaid taxes. They threaten to call the police and have you arrested if you don't provide them with the information they want.
This is a SCAM. Do not give them your information. Just hang up. If you want to check with the IRS to verify any problems, call the IRS on their Toll Free number, 800-829-1040.
Remember, is there is a problem with your taxes, your first contact will be through the mail. The IRS WILL NOT call you and make threats.


Troopers Arrest Two In Daviess County 7/18 6am
State Troopers in Daviess County arrested two from out of state on Monday, both about 5:00 pm.
21 year old Austin Poetsch of Oregon City Oregon and 20 year old Blake Love of Scottsdale, Arizona were both arrested for alleged possession of marijuana and possession of drug paraphernalia.
They were taken to the Daviess Dekalb Regional Jail on 24 hour holds.


Administrator On Council Special Agenda 7/17 12pm
The Chillicothe City Council will meet in special session Tuesday evening to discuss the candidates for Chillicothe City Administrator. The meeting will start at 5:00 pm and will go immediately into closed executive session.
The City Administrator's position has been vacant since Ike Holland left in mid-April to take a similar position in Minnesota.


Livingston Co Commission Meetings 7/17 12pm
The Livingston county Commissioners will meet Tuesday and Thursday in the Commission room. The meetings begin at 9:30 am.
Tuesday at 9:30, the commissioners will meet as the Board of Equalization. At 11:00 am, architects will meet with the commissioners to discuss the Courthouse Parking Lots
Both meetings include County road and bridge matters and administrative and departmental duties.


Four Headed To Prison After Sentencing 7/17 12pm
The Livingston County Sheriff's Department will transport four people to the Missouri Department of Corrections following sentencing in Livingston County Court. They include:
46 year old Starla Maberry of Chillicothe - 7 years and an ITP program for Possession Controlled Substance
37 year old Scott E. Robinson of Wheeling - 7 years and a 120 day program for a Probation Violation for Passing Bad Checks
26 year old Jacob M. Powell of Carrollton - 12 years for a Probation Violation for Distribution Controlled Substance
27 year old Jonathan S. Robison of Brookfield - 7 years and Shock Time for 2nd degree Assault


Livingston Co Fair Baby Show Winners 7/17 12pm
The Livingston county Fair Baby show had 44 contestants this year from infant to 4 years old. The contest is broken into boys and girls and six age categories.
For the 0 to 6 months,
1st place boy is Waylon Dysart, son of Brittany and Cody Dysart
1st place girl is Quinn Vail, daughter of Savannah Jimenez
7 to 12 months
1st place boy is Krew Anderson, son of Tyler & Kristen Anderson
1st place girl is Scarlette Grimes, daughter of Whitney & Bill Grimes
13 to 18 months
1st place boy is Leighton Bonderer son of Brad & Taylor Bonderer
No girls entered
19 to 24 months
1st place boy is Kreedyn Woodworth, son of Colin & Katie Woodworth
1st place girl is Ariyan Sullivan, daughter of Kevin & Tiffany Sullivan
25 to 36 months
1st place boy is Xander McClintick, son of Lainee Kimmis
1st place girl is Tymber Singer, daughter of Jerry & Ashley Singer
Future 4H and FFA
Boy is Broxton Rodenberg, son of Brandi & Jessie Rodenberg
Girl is Mayleigh Crawford, daughter of Chad & Kaci Crawford


Livestock Arrive On Fairground Tuesday 7/17 12pm
Livestock Shows begin Tuesday and several animals will be arriving. Fair Board President Shane Baxter says that includes the swine.
<Audio: Baxter 1>
Baxter says the market hogs must arrive from 5:00 to 9:00 pm and there will be no weigh in Wednesday, only Tuesday night.
There will be an opportunity to take in some entertainment as the Country Jamboree Music Show rehearsal will be at 6:00 pm in the arena.



Emma Leamer Is 2017 Livingston Co Fair Queen 7/17 6am
The 2017 Livingston County Fair Queen is Emma Leamer. The 2017 Livingston County Fair Royalty were announced Sunday afternoon. Leamer says she is not showing at this year's fair, but she will be busy.
<Audio: Leamer 1>
Leamer is the daughter of Michael and Natale Leamer and a 2017 CHS Graduate. She says she will begin college this fall.
<Audio: Leamer 2>
Leamer says she looks forward to participating in the 2018 State Fair Queen Competition, as the deadline for the 2017 Fair has already passed.


Livingston County Fair Royalty 7/17 6am
The 2017 Livingston county Fair Royalty was crowned Sunday afternoon in the ceremony conducted by the Chillicothe FFA.
This year's Queen is Emma Leamer and runners up are Echo Essick and Emily Maneely
The Princess is Sidney Baxter, with runners up Rachel Holt and Maddison Eller.
Jr Princess is Quincey Jessen, with runners up Joselyn Alkire and Sarah Hall
And Clover Princess is Carmen Woodworth, with runners up Harlee Beck and Timberlynn Palmer



Two Arrests In Chillicothe Police Report 7/17 6am
Two arrests are in the Chillicothe Police Department report from the weekend.
Saturday, officers arrested Lyndsay M Mello for alleged possession of stolen property. The arrest followed a traffic stop at Washington and Clay, where the officer noticed items that did not belong to the driver. The items were found to have been stolen in Carroll County. Mellow was turned over to a Carroll County Deputy.
Thursday, officers were called for a report of harassment in the 1200 block of Washington. That investigation continues.
Early Friday morning, a complaint of careless and imprudent driving was investigated. Officers located the driver and arrested Gregory A Johnson for alleged driving while revoked and driving while intoxicated. He was held at the Daviess Dekalb Regional Jail.



Troopers Arrest Two In Area Counties 7/17 6am
State Troopers report two arrests in the area counties Sunday.
At 6:30 pm in Livingston County, 34 year old Jeffrey Davenport of Chillicothe was arrested for alleged Possession of a controlled substance, unlawful use of drug paraphernalia and on a Livingston County warrant for alleged driving while revoked. He was held at the Daviess Dekalb Regional Jail.
At about 9:30 pm in Daviess County, troopers arrested 21 year old Graham Oldfather of Wichita for alleged DWI, Careless and Imprudent driving and speeding, 80 in a 60 zone. He was also taken to the Daviess Dekalb Regional Jail.



Sheriff's Office Investigates Unattended Death 7/17 6am
The Livingston County Sheriff's Department was called to investigate an unattended death in rural Livingston County on Saturday. Sheriff Steve Cox say the death may be a suicide.


Chillicothe School Board Meets Tuesday 7/17 6am
The Chillicothe R-II School Board meets Tuesday at 6:30 to handle Construction Change Orders, Board Policy Changes and setting the meal prices for the upcoming School year. The meeting will be held at the District Office at 6:30 pm. Other items on the agenda include setting the date for the tax rate hearing, Bid Considerations, elementary School Grants and the benefits request by the Salary and Welfare Committee.
An executive session is planned following the regular meeting.
Prior to the School Board meeting, at 5:30 pm, the board will meet for a workshop session to work on the development of the 2017/18 Board Goals.


First Day For Animals At The County Fair 7/17 6am
This is the first day for animals at the Livingston County Fair.
Broiler Chickens arrive from 8:00 to 8:30 this morning for the Broiler Chicken Show that will begin at 9:00. Winners will be selected and the Broilers will be released after the show.
The Dog Show will take place in the Jenkins Expos Center beginning at 9:00, with judging in several classes and events.
The 4H and FFA exhibits, which will be on display in the Litton Ag Education Building, will be judged beginning at 6:00.
Hams will also arrive at the Jenkins Building at 6:00.


Highway Patrol Investigates Brookfield Shooting 7/15 6:00am
The Missouri State Highway Patrol's division of Drug and Crime Control has completed their investigation of an Officer Involved Shooting on July 2nd in Brookfield.
A 39 year old Brookfield resident Jason R Buckallew was arrested on a Linn County Felony warrant for Assault first degree-serious physical injury or special victim and armed criminal action.
The Charges stem from a pursuit on July 2nd when the Brookfield Police Department began a pursuit of Buckallew who was operating an all terrain vehicle that had been observed driving in a careless manner. The ATV entered private property and turned around. A Brookfield police officer exited his vehicle and was on foot attempting to contact the driver of the ATV when the officer was hit by the ATV. The officer then discharged his department issued handgun hitting the suspect twice. Both parties were transported for medical treatment.
The Patrol turned over all of the applicable evidence to the Adair County Prosecuting Attorney who was appointed to review the use of force by the Brookfield Officer.


Livingston County Fair Begins In Earnest 7/15 6:00am
The Livingston County 4-H and FFA Fair begins in earnest Sunday with several events. Fair Board President Shane Baxter says Sunday's events include the Queen coronation at 2:00, Style Show modeling at 3:00, Baby Contest at 3:30 and Talent Show at 4:30. The Horse Show begins at 5:30pm
Baxter says animal shows begin on Monday and run through the week
<Audio: Shane Baxter 1>
That evening project judging will be in the Green Building and more animals will arrive on Tuesday
<Audio: Shane Baxter 2>
Baxter will talk more about the fair schedule on Monday's KCHI news


Livingston County Fair Blacksmith Event 7/15 6:00am
Winners have been announced for the first ever Blacksmith event at the Livingston County 4-H and FFA Fair.
In the Intermediate division Keagan Valbracht was 1st, Yoo Jung Lee was 2nd and Wade Horton was 3rd
In the Beginners division, Tucker Narr was 1st, Jackson Reeter was 2nd and Porter Ficken was 3rd
Blacksmithing tools and items made through the years will on display at the fairgrounds


Livingston County Fair Shooting Sports Winners 7/15 6:00am
Shooting event sports at the Livingston County 4-H and FFA Fair started earlier this week. Kevin Hanson has the winners in Wednesday's Shot Gun events
<Audio: Kevin Hanson 1>
Hanson also has the Senior Division winners
<Audio: Kevin Hanson 2>
The Archery and small bore event winners will be announced later.



Area FCCLA Members In Nashville 7/15 6:00am
Members from the Chillicothe FCCLA or Family, Career and Community Leaders of America attended the recent National Leadership Conference in Nashville.
Attending from Chillicothe High School were Christen Brown and Drew Minnis plus Middle School student Annsley Christy. Brown is the 2017-18 Missouri State Vice President of Public Relations and attended the State Officer Training and National Network Training.
Minnis is the Region 2 President and attended Engage Track which strengthens leadership skills used to unify people through communication, collaboration and conflict management. He was also one of ten students from across the nation to receive a "Unite in Red" Red Jacket during the opening session.


Weekly Road Repair Report 7/15 6:00am
Road improvements are scheduled for next week in the KCHI listening area.
Livingston County: Route C from 36 to Z and Route B from 36 to 139 both will have pothole patching
Caldwell County: Route 35 Westbound from M to Spring Hill Road will have pavement repair, Route KK and N will both have pothole patching
Carroll County: Rout U closed from 231 to 241 for culvert replacement on the 18th, Route KK and N will have pothole patching.
Chariton County: Turkey Creek Bridge at Route E and Yellow Creek Bridge on Route E will have bridge maintenance, Routes 5, 129 and DD will have pothole patching
Daviess County: Route 69 will have shoulder work and will have a resurfacing project from I-35 to Pence Road that will include a 10 foot width restriction.
Grundy County: Pothole patching on Routes B and Y
Linn County pothole patching on Routes B, 5 and 130.


Chillicothe Lion's Club Car Show Opens Saturday 7/14 12:00pm
The 29th annual Chillicothe Lion's Club Car Show is Saturday in the shaded comfort of Simpson Park. Spokesman Jerry Lee says good weather could bring upwards of 300 cars to Chillicothe.
<Audio: Jerry Lee 1>
The park will open for registration at 7:00 am and cars will arrive until about 11:00 am. Jerry Lee says if you did not pre-register that's ok.
<Audio: Jerry Lee 2>
Best of all, for those that want to check out the cars at Simpson Park, the is NO CHARGE for admission.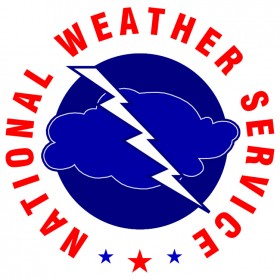 Thunderstorm Pattern Not Too Unusual 7/14 12:00pm
Summer Rain and thunderstorms for our area are generally short lived and may include an inch or so of rain, but not this year. Chillicothe and Northern Missouri, over the past few weeks, have received a couple of storms that just seem to go on and on, leaving huge amounts of rain. National Weather Service Meteorologist Ryan Cutter says these types of storms are usually farther to the north, but they are not unheard of...
<Audio: Cutter 1>
Cutter says the current pattern that could stick around through the summer.
<Audio: Cutter 2>
With this type of pattern, there are breaks where the excessive rainfall has an opportunity to drain away and we begin to dry out before the next round and that reduces the chances for extended flooding.


Planning & Zoning Commission Meeting Monday 7/14 12:00pm
Chillicothe's Planning and Zoning Commission will meet Monday to consider Conditional Use Permits. The meeting begins at 5:30 pm at City Hall. The Planning and Zoning commission received the request to have a home-based Lawn Mower Repair business at 1103 Locust Street. Because this is a residential area, a Conditional Use Permit would be required.
In addition, they have received a request to place a single wide 12x60 mobile home at a mobile home park on Jennifer Lane.
Interested parties, either for or against either request, may attend the meeting or contact the Zoning Office at City Hall. The number is 646-5636.


Pesticide Drop-Off Is Saturday At Fairgrounds 7/14 12:00pm
The Missouri Department of Natural Resources is collecting unwanted or unused pesticides Saturday morning at the Livingston County fairgrounds. C.J. Plassmeyer from the Missouri Pesticide Collection program says farmers and households in the local area are able to dispose of the unwanted items Saturday from 8:00 am to Noon.
<Audio: Plassmeyer 1>
Plassmeyer says they will accept all pesticides including: herbicides, insecticides, fungicides, rodenticides, dewormers, fly tags and fertilizer containing pesticides.
<Audio: Plassmeyer 2>
He says pesticides from businesses will not be accepted.
This is a FREE Pesticide Drop off, Saturday at the Livingston County Fairgrounds.


Chillicothe EAA Fly-In is August 26th 7/14 12:00pm
The 25th annual Chillicothe EAA Chapter 944 Fly-in breakfast is August 26th at the Chillicothe Airport. Mark your calendar for this event that includes a sausage and pancake breakfast fundraiser from 7:00 to 10:00 am and young eagle rides from 9:00 am to 2:00 pm. The day will include several other events and there will be displays, including the Chillicothe Fire Department and Police Department on hand. This is a fundraiser to support the young eagle program that assists young people in working towards a pilot's license and attending the annual event in Oshkosh Wisconsin. For more information, call Cathie Hamilton at 646-8850.


Annual Crusie Night Kicks Off Car Show 7/14 6:00am
The Cruise Night in Downtown Chillicothe will kick off the 29th annual Chillicothe Lion's Club Car Show this weekend. Spokesman Jerry Lee says the cruise will begin gathering around the downtown square around 6:00 pm, but officially runs from 7:00 pm to 10:00.
<Audio: Jerry Lee 1>
The Cruise Night Route is the same as it has been for many years.
<Audio: Jerry Lee 2>
There is no charge to take part in the cruise night. If you want to show off your car or truck, come downtown tonight and join the fun.


Flooding Continues Along The Grand River 7/14 6:00am
Flood warnings continue for the Grand River, including at Gallatin, Chillicothe, Sumner and Brunswick.
At Gallatin, the river crested Thursday night at 29.16 and has begun to fall. The river is expected to fall below flood stage of 26 feet early this afternoon.
At Chillicothe, Moderate flooding continues after the crested of 30.88 feet early this morning. Flooding will continue through about midday Saturday when the river level drops below flood stage of 24 feet.
At Sumner the river is expected to crest this morning at 34 feet. Moderate flooding will continue until Sunday when the river drops back below flood stage of 26 feet.
At Brunswick, the river is expected to climb slightly above flood stage of 19 feet Saturday afternoon, with minor flooding continued into early Monday morning.


Chillicothe Police Report Several Arrests 7/14 6:00am
The Chillicothe Police Department has several investigations in their report for Wednesday and Thursday.
Wednesday afternoon they arrested Joshua Alan Clevenger and Brenda Dawn Clevenger for alleged unlawful use of drug paraphernalia in the 600 block of J.F.K. Ave. A juvenile was also involved with the unlawful possession and the incident will be forwarded to the Livingston County Juvenile Office.
Thursday morning, Officers arrested Loren Michael Tripp and Amber Dawn Anderson for alleged domestics assault in the 300 block of Dickinson Ave. They were then transferred to the Daviess-DeKalb County Regional Jail pending the filing of formal charges.
Thursday afternoon, Officers took a report of stealing in the 10 block of Webster St. The investigation is on-going.


Several Investigations In Sheriff's Report 7/14 6:00am
The Livingston County Sheriff's Department reported several incidents since the beginning of July. The list includes:
Burglary and stealing investigated in Dawn, where a box used to drop rent payments was removed from an apartment.
A sex offender registration violation where a sex offender failed to register a change of address and moved into an area located near a school.
Deputies investigate a business that was operating without a sales tax or liquor license.
A bonding agent contacted the Sheriff about a fugitive they had in custody. The report indicates another person may face charges for helping that fugitive hide from police.
This week, deputies investigated a meth violation and tampering with evidence. Charges are expected to be filed soon.
Deputies also investigated trash dumping and contacted a suspect, who told the deputy they would clean up the trash.