CMU Begings Electric Billing Changes In October 9/19 12pm
Chillicothe Municipal Utilities electric customers will see some changes in their billing starting in October. Finance Director Katie Jeffers says CMU launched a multi-step timeline to bring greater balance and fairness to its rate design. Jeffers says over the next five years, customers will see changes in their billing.
<Audio:Jeffers 1>
Jeffers says their webpage, www.cmuchillicothe.com, has a link for frequently asked questions about the changes. You can also call the CMU office at 646-1683.


Fall Prevention Health Fair 9/19 12pm
A Fall Prevention Awareness Health Fair is September 25th at the Grand River Multi-Purpose Center. Amanda Spainhour says there are several activities from 11:00 am to 1:00 pm
<Audio:Spainhour 1>
Prizes will be awarded and they offer healthy snacks.
To find out more about the Fall Prevention Awareness Health Fair, September 25th at the Grand River Multi-Purpose Center, call 646-1555.


Two Headed To Department Of Corrections 9/19 12pm
The Livingston County Sheriff's Department will transport two individuals to the Department of Corrections following their recent court appearances.
29 year old Thomas Gamble of Hale is sentenced to 7 years for possession of a controlled substance
38 year old Sandra Bogle of Chillicothe is sentenced to 5 years and a 120 day program for a probation violation on possession of a controlled substance.
They will be taken to the Department of Corrections at the earliest convenience.


Graves To Visit "The Bottom Of The Lake" 9/19 12pm
Representative Sam Graves will visit the "Bottom of the Lake" at the East Locust Creek Reservoir project this week. North Central Missouri Regional Water Commission and the East Locust Creek Reservoir Project Team will meet at the bottom of the proposed East Locust Creek Reservoir in Boynton, Missouri, 10 minutes north of Milan, just off Highway 5. Congressman Graves, an ardent and long-term supporter of the desperately needed reservoir asked for a briefing on the progress of the 2,352 acre reservoir. The briefing is at one of the two remaining houses in Boynton, Friday at 1:45 pm. The briefing will include a display of the reservoir layout and orientation of the dam.
The North Central Missouri Regional Water Commission recently announced it had acquired the 4,550 acres that will be home to the reservoir. The project is overseen by the Natural Resources Conservation Service, but is owned by the Commission. It will be a public lake that will provide water supply, recreation and flood mitigation benefits to ten counties in North Central Missouri.



Habitat For Humanity Orientation 9/19 12pm
Families in Livingston county interested in becoming the next Habitat for Humanity Homeowners need to attend the orientation October 2nd at Farmers Electric Cooperative. Connie Epperson from Habitat for Humanity says the meeting begins at 6:30 and will include an application and information about Habitat for Humanity.
<Audio:Epperson 1>
To be considered, Epperson says you must attend the orientation.
<Audio:Epperson 2>
The Orientation meeting for the Chillicothe Habitat for Humanity is October 2nd at 6:30 pm at the Farmers Electric Cooperative Office. Epperson says Habitat for Humanity is a Hand Up, Not A Hand Out!



Dense Fog Advisory This Morning 9/19 6am
A Dense Fog Advisory includes all of the KCHI listening area this morning. National Weather Service Meteorologist Jared Leighton says it is quite thick this morning.
<Audio:Leighton 1>
Leighton says if you are heading west, the fog will become less of a problem near Cameron and no issue at St Joseph and Kansas City.


Three Arrested In Grundy County 9/19 6am
State Troopers arrested three in Grundy County Monday evening.
At about 6:30 pm, officers arrested 20 year old Lucas Burridge of Stillwater, MN, 20 year old Jacopo Valentini of Italy and 19 year old Grant Jacobs of Magnolia, TX for alleged possession of a controlled substance, possession of marijuana and possession of drug paraphernalia. In addition, Jacobs was arrested for speeding and driving left of the centerline within 100 feet of an intersection.
All three were processed at the Grundy County Jail and later released.


Joy Toy Project Collecting Toys For Christmas 9/19 6am
It is only September, but the 55 and Go (RSVP) Joy Toy project is gathering toys as they prepare for their annual Christmas Toy Distribution in early December. 55 and Go Director Patty Mefford says they are in need of all types of toys.
<Audio:Mefford 1>
Mefford says they also need volunteers to help prepare the toys by cleaning them and making sure they are complete. 55 and Go also accepts donations of money to help with the purchase of batteries for the toys and for bike parts when needed.
If you would like to donate, the toys may be dropped off at the 55 and Go - RSVP Center on Locust Street during normal business hours. If you need a few things picked up or more information, call them at 646-0010.


Chief Deputy Receives Training 9/19 6am
Members of the Livingston County Sheriff's Department attend continuing education programs throughout the year. Sheriff Steve Cox says the Chief Deputy, Michael Claypole, recently attended a law enforcement conference where he received up to date training in several areas, including:
Drunk Driver Crashes, Complete Traffic Stop on Drug and Criminal Interdiction, Racial Profiling, Traffic Safety Initiatives, Managing Risk Management, Effective Courtroom Testimony, Drive to Survive, Breath Testing Updates, Department of Revenue Legal Updates, Commercial Motor Vehicle Traffic Enforcement Updates and Guard Rail Impact Studies.
Cox says Chief Deputy Claypole does an excellent job for law enforcement in North Missouri and works very hard for all the citizens in Livingston County.


Public Hearing For Chillicothe Historic Overlay District 9/18 12pm
A public hearing for comments on a proposed Historic Overlay District for Downtown Chillicothe is planned for October 2nd at City Hall. The Planning and Zoning commission will hear comments October 2nd, beginning at 5:30 pm. The public hearing is primarily for those that own property in and near the downtown area and those who want to voice their opinion on the proposal. Mainstreet Chillicothe requested the Overlay District and Director Ben White says this is roughly bounded by Ann, Walnut, Calhoun and Elm Streets and includes only commercial properties.
<Audio:White 1>
White says this would not affect any plans you may have for the interior of the building.
He says if this is approved by the commission and the City Council, by ordinance a new board would be formed.
<Audio:White 2>
If you want to know more about the proposed Historic Overlay District, White asks that you call the Main Street office at 646-4071. The public hearing is October 2nd at 5:30 pm at City Hall.


Work On Brunswick Street Begins This Week 9/18 12pm
Work on Brunswick Street, from Third Street, south to the railroad begins this week. Assistant Street Superintendent Jeff Gillespie says the work include the removal of the current road surface, installation of new storm drainage lines and replacing the road surface with concrete to match the work done last year south of the railroad tracks.
While the road will be closed during the two to three week project, the contractor, M&M Utilities will maintain access to the driveways for the homeowners.
Timing for the project is weather dependent.


Old Time Harvest Days Begins Friday At Fairgrounds 9/18 12pm
Old Time Harvest Days is this Friday and Saturday at the Livingston County Fairgrounds. President of the Livingston County Steam and Gas Association, Mike Williams says this years featured attraction is the display of old time household appliances.
<Audio:Williams 1>
Williams says the event is more than just old time tractors.
<Audio:Williams 2>
There is no admission charge this year for the Old Time Harvest Days.



LifeFlight Eagle Open House and Presentations 9/18 6am
The ribbon cutting and open house for LifeFlight Eagle on Saturday included a ceremony where several people were recognized for their part in bringing LifeFlight to Chillicothe.
Roxanne Shanks, CEO of LifeFlight, addressed the large crowd during the ceremonies. Shanks says the first and biggest advocate in bringing LifeFlight to Chillicothe was Fire Chief Darrell Wright.
<Audio:Shanks 1>
Shanks also recognized the City Staff for all of the work that has been put into the completion of the hanger, including by the Chillicothe Airport, Streets Department and at City Hall. As recognition, plaques were presented to the Mayor and to Fire Chief Darrell Wright. Wright was also presented with a hand carved wooden replica of the LifeFlight Eagle Helicopter.



Drug Investigation Follow-Up 9/18 6am
The Livingston County Sheriff's Department is working with the NITRO Federal Task Force on an investigation of methamphetamine and drugs. On September 6th, deputies did a follow-up on the investigation which included seizure of a significant quantity of methamphetamine along with various prescription medications, scales, and other items commonly used in the distribution of controlled substances.
Cox says suspects are currently not in Livingston County but are known to law enforcement and arrest warrants will be applied for in Livingston County Court and possibly Federal Court soon. He says at least one suspect has an extensive criminal history which can make pending charges even more significant.



Chillicothe Police Report Arrests 9/18 6am
Several arrests are in the Chillicothe Police Department report for the weekend.
Friday, officers responded to a call for domestic disturbance in the 1500 block of Jackson Street. They arrested Jesse Lee Stottlemyre for alleged domestic assault. He was held at the Daviess Dekalb Regional Jail.
Friday afternoon, officers arrested Mickaela Storm Hartman on a Chillicothe warrant for alleged failure to obey judge's order/contempt. She posted bond and was released.
Sunday, officers were called to the 1100 block of Calhoun and took a report of tampering with mail. The investigation continues.
Sunday, officers were called for a possible verbal threat of bodily harm which was made in the area of Graves St. and Green St. Officers arrested Trevor James Petree for alleged minor visibly intoxicated. Officers also contacted two juveniles and reports were sent to the Livingston County Juvenile Office.



Local Accidents Investigated 9/18 6am
Chillicothe Police investigated three accidents.
Friday, officers were called to Second and Elm Street at about 10:00 am, where a vehicle driven by Maelaina R. Vanfossen was hit by a vehicle driven by Lesley A. Patek, when Vanfossen pulled into the path of Patek. No injuries were reported. No-one was injured.
An accident Saturday at about 3:00 pm in the 100 block of West Business 36 happened when Rebecca R. Biegel hit a parked car. No injuries were reported.
Saturday at about 4:30 pm, an accident at Washington and Waples left one person injured. The report states Brenda Y. Palmer hit a vehicle driven by Bethany N. Masuch after Masuch failed to yield the right-of-way. Palmer was transported to Hedrick Medical Center for treatment. Masuch was cited for failure to yield the right-of-way causing a crash.


St Columban's Un-Sung Heroes 9/18 6am
St Columban's Catholic Church Fall Festival include activities, Music and food as the community attended their annual fundraising event. Father Benjamin Kneib opened the event with a prayer and with recognition of two unsung heroes for the parish. These a gentlemen who provide their services to the parish and donít seek recognition for their efforts.
Fr Kneib first recognized David May for his work helping both at the church and at Bishop Hogan school, including repairing water fountains, changing filters, replacing light ballasts and installing faucets and ceiling fans. He also helps with funeral meals, delivers mobile meals and is a leader in the Knights of Columbus. Fr Kneib called Dave May an asset to the parish community.
Fr Kneib also recognized Charlie Stedem for all he has done for the church over the years. Stedem can be found at many church activities, often before they begin, working to set up table and chairs, serving food and helping with the clean-up afterward. He will take thing to be repaired when needed and will often handle some clean-up just because it needs to be done.
Congratulations to Dave May and Charlie Stedem, the 2017 St Columban's UnSung Heroes.


Kiwanis Kids Day Parage Winners 9/18 6am
The annual Kiwanis Kids Day Parade had more than 40 children involved Saturday morning, many were in costume and all had a good time. The Chillicothe Kiwanis Club presented awards in 4 categories. The first place winners include:
Individual Girls: Scarecrow - Kylee Link
Individual Boys: Colonel Sanders - Clayton Link
Small Group: Candyland - Decker, Hadley and Harlow Rardon
Large Group: Rogue Two - Garrett Wheeler, Collin Wheeler ,Emerson Staton, Hayden Barnes, Ben, Ella, Ana Cady, Josiah & Sam Kerner

The Chillicothe Kiwanis Club was assisted by the Chillicothe Police and Fire Department, CHS Key Club and many volunteers.



2017 Chillicothe Homecoming King & Queen 9/16 6am
The 2017 Chillicothe Homecoming Royalty were announced Friday Night, following the 42-8 win over St. Joseph LeBlond. Field Announcer Bill Shafer introduced all the attendants and the King and Queen Candidates before announcing this year Homecoming King
<Audio:Shaffer 1>
Shafer then announced the 2017 Homecoming Queen
<Audio:Shaffer 2>
Elana and Isaiah Boon will reign over this evenings Homecoming Dance at the Chillicothe High School.


One Injured In Accident Near Gallatin 9/16 6am
An accident in Daviess County left one driver injured Friday night. Seventy-two year old Julia Ramsbottom of Gallatin was taken to Cameron Hospital for treatment of moderate injuries following the accident on Missouri Highway 6, east of Gallatin. State Troopers report Ramsbottom was eastbound when she attempted to make a left turn and pulled into the path of a westbound van driven by 27 year old Ashley Hale of Gilman City. Ramsbottom was not wearing a safety belt at the time of the accident.


Troopers Report Two Arrests In Area Counties 9/16 6am
State Troopers reported two arrests in the local counties Friday and early this morning.
Friday afternoon, Troopers in Grundy County arrested 27 year old Tyler Williams of Princeton for alleged careless and imprudent driving resulting in a crash and DWI with drugs - first offense. No-one was injured in the accident, he was processed and released.
Early this morning in Carroll County, Troopers arrested 22 year old Anthony Garcia of Chillicothe for alleged DWI. He was processed at the Carroll County and released.


Chilliocthe Park Board Meets Monday 9/16 6am
The Chillicothe Park Board will have an update on the pool as part of their meeting Monday. The meeting begins at 6:00 pm at City Hall and includes the Chilli Bay Update and the Park Directors Report by Josh Norris. In addition, there will be a review of the financials and an opportunity for questions and comments. Park Board meetings are open to the public.


Livingston County Commission Has 1 Local Meeting 9/16 6am
The Livingston County Commissioners have one local meeting next week and will attend the Northwest County Commission meeting.
Tuesday, the commissioners meet at 9:30 am in the commission room. At 10:00 is a meeting about the Conditional Use Permit. Departmental responsibilities and county road and bridge matters are on the agenda.
Thursday, the commissioners will travel to Jamesport to attend the Northwest County Commission meeting at the AV Spillman Center beginning at 8:30 am


Chillicothe School Board To Update Budget & Tuition 9/16 6am
The Chillicothe R-II School Board meeting will include tuition rates and amending the budget on Tuesday. The meeting begins at 6:30 pm at the district Office with a presentation from the METC/MSBA Student Technology presentation. Reports will be presented for English as a second language and early childhood special education.
New Business includes the finance report, the local compliance plan certification, amending the 2017/18 budget, setting the 2018/19 tuition rate, a grant application and declaration of surplus property.
An executive session is planned to follow the meeting. Chillicothe School Board meets Tuesday at 6:30.


Look For Power Lines At Harvest Time 9/16 6am
As Harvest Season is upon us, Farm Safety is an important issues. Farmers Electric reminds all farmers to Look UP and see where those power lines are located. Weather on the farm or in the fields, Power Lines are dangerous. Chasity Anderson from Farmers Electric says you need to be aware of the overhead lines and keep the equipment away from those lines.
<Audio:Anderson 1>
Anderson says Farmers Electric offers some tips for the farmers.
<Audio:Anderson 2>
Never attempt to raise or move a power line to clear a path. If power lines near your property have sagged over time, contact your utility to have them raised or moved. This is also important if you have new equipment that is bigger and it no-longer fits under the lines.


MoDOT roadwork For September 18-22 9/16 6am
The Missouri Department of Transportation has several roadwork projects planned around the northwest part of the state, including bridge maintenance, striping, brush cutting and guardrail repairs. Some of the projects scheduled for the local counties include:
Caldwell County
Route D - Bridge maintenance at the Shoal Creek and Goose Creek bridges, Tuesday
Highway 13 - Bridge maintenance at the Long Creek Bridge, Tuesday
Route U - Bridge maintenance at the Tom Creek bridge, Tuesday
Route W - Bridge maintenance at the Sheep Creek bridge, Tuesday
US 36 - Bridge maintenance, Wednesday
Carroll County
US 65 - Bridge maintenance, Monday to Wednesday
Route E - Bridge maintenance at the Turkey Creek Bridge, Thursday
Route Z - Bridge maintenance at the Tater Hill Creek Bridge, Friday
Daviess County
Highway 6 - Milling and pothole patching, all week
Route K - CLOSED for a culvert replacement from Lilac Avenue to Jump Road, Tuesday.
Grundy County
Route Z - Pothole patching, Monday and Tuesday
US 65 - Pothole patching at Highway 6, Tuesday
Route O - Pothole patching, Wednesday to Friday
Linn County
US 36 - Bridge maintenance at the West Yellow Creek and Mussel Fork bridges, Monday
US 36 - Pothole patching from the Macon County line to Route 11, Monday and Tuesday
Sullivan County
Highway 5 - Pothole patching, all week



Main Street Chillicothe Has New Director 9/15 12pm
Main Street Chillicothe has a new Executive Director. Ben White, the former assistant director was hired by the board. White says he is incredibly passionate about downtown Chillicothe and its continued, sustained growth. He says Chillicothe is an incredible community, and he's happy to be living here, doing what he loves.
White says he plans to continue the activities developed for the downtown area.
<Audio:White 1>
He says they will soon begin developing a Cultural Arts District.
<Audio:White 2>
They will also continue to work on the Historic Overlay District for the downtown core.


Courthouse Parking Near Completion 9/15 12pm
The concrete pour at the Livingston county Courthouse is complete, but the parking lot will remain closed for several days. Presiding Commissioner Ed Douglas says the $103,000 project is near completion.
<Audio:Douglas 1>
The contractor for the project is JD Bishop, the same company that did the west side lot about 10 years ago.
Douglas says there are several events near the downtown area and they remind everyone to please do not enter the east parking lot until they make further announcements.


National Suicide Prevention Open Houses 9/15 12pm
September is the National Suicide Awareness Month, and the North Central Missouri Mental Health Center's Number One Goal is prevention. The center is reaching out the communities they serve to invite them to find out more about the programs and services they offer. There are open house events next week at their offices in Trenton, Chillicothe and Brookfield.
Monday in Trenton from 1:00 to 3:00 pm at 1601 East 28th Street
Wednesday in Chillicothe, from 1:00 to 3:00 pm at 401 Youssef Drive (north of Park Lane)
Friday the 22nd in Brookfield, from 1:00 to 3:00 pm at 1102 West Helm Street
If you need assistance or want to find out more about the services offered by the North Central Missouri Mental Health Center, call then. In Chillicothe, the number is 646-6872.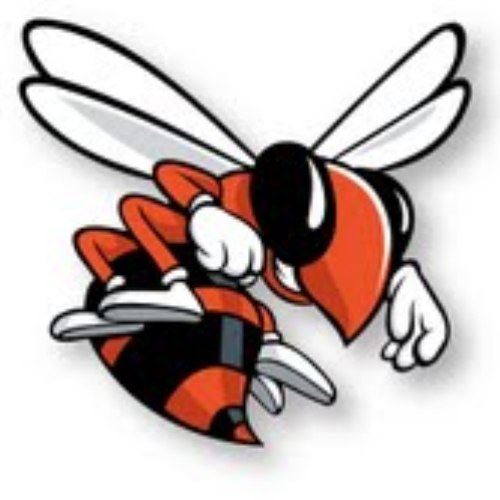 Chillicothe Hornet Homecoming 9/15 6am
It's homecoming Day at the Chillicothe High School and students and the entire community will be celebrating. Hannah Sherrow from the CHS Leadership Team says the day's theme is Red and Black and everyone will be wearing red and black. She says activities will start early with the pep rally.
<Audio:Sherrow 1>
Chillicothe Schools will dismiss early today as the students will begin preparing for the Homecoming Parade.
<Audio:Sherrow 2>
The parade will start at 2:20, on Polk Street behind the Chillicothe Middle School, the parade route is east on Polk to Washington Street, south on Washington to Third Street, east to Locust and north to Polk.
And of course tonight is the Home Coming Game as the Chillicothe Hornets take on St. Joseph LeBlond, followed by the announcement of this year's Homecoming King and Queen


Tria Sorosis Chili Supper 9/15 6am
The annual Tria Sorosis Chili Supper is tonight. Tayler Marcolla from Tria Sorosis says tickets are available now.
<Audio:Marcolla 1>
The Tria Sorosis Chili Supper is held at the Chillicothe High School Commons, from 5:00 to 7:00 pm, just prior to the Home Coming Game. The supper includes chili, crackers and desserts.
Funds raised at the Chili Supper will be used to support the Student Benefit Fund, that helps students in a variety of ways throughout the school year.
Tickets for the Tria Sorosis Chili Supper are $6 at the door.



Damage To Buildings In Police Report 9/15 6am
Damage to buildings, a hit and run accident and a couple abandon vehicles are in the Chillicothe Police Department report.
Late last week, officers investigated a report of a building damaged by a truck loading railroad ties in the 10 block of east Jackson. The boom of the truck hit the building, causing moderate damage.
Saturday, a hit and run accident was reported on South Washington at Ryan Lane. Justin Ozborn was southbound and stopped, when he was struck from behind by a vehicle that left the scene. Ozborn provided a description of the vehicle and a plate number. When officers checked, they found no damage and the driver claimed to have not been in an accident.
A tractor trailer backed into a building Thursday morning in the 1100 block of Business 36. The driver was attempting to turn around in a lot and hit the building causing extensive damage.
Two abandon vehicles were towed Thursday morning. One was illegally parked in Simpson Park, the other in the 1400 block of Calhoun.


Quinn Memorial Run Saturday 9/15 6am
The 2nd annual Quinn Memorial Run is Saturday morning, starting at Bishop Hogan School. Lindsey Goad is part of the organizing committee and says this is a 5K run or walk and fun run.
<Audio:Goad 1>
Goad says they encourage pre-registration.
<Audio:Goad 2>
Onsite registration Saturday at Bishop Hogan School will start at 7:00 am.


Kiwanis Kids Day Parade Saturday 9/15 6am
The 66th annual Kiwanis Kids Day Parade is Saturday morning on the north side of the Livingston County Courthouse. Organizer Joe Hardie says line-up begins at 9:00 am and the parade starts at 10:00 am, leaving from Webster Street, to go south on Washington Street to Clay, then east to Locust and back to Webster Street.
<Audio:Hardie 1>
The parade is led by the Chillicothe Middle School Marching Band and will include vehicles from the Chillicothe Police and Fire Departments and others.
Lineup starts at 9:00 am, with registration on the steps on the north side of the courthouse. You need to register to be eligible for prizes.



LifeFlight Eagle Celebrates New Base With Open House 9/15 6am
Life Flight Eagle has an open house at their new hanger before they move in next week. The new LifeFlight Eagle base is at the Chillicothe Airport. Saturday is the open house at the new hanger from 11:00 am to 2:00 pm. Matt Daugherty from Life Flight Eagle says they are excited to welcome to the community to the Ribbon Cutting ceremony and open house.
<Audio:Daugherty 1>
LifeFlight Eagle Open house and ribbon cutting is Saturday at 11:00 am at the Chillicothe Airport


Trenton Celebrating 160 Years Saturday 9/15 6am
The City of Trenton celebrates 160 years this weekend with a community celebration sponsored by the Trenton Chamber of Commerce. Debbie Carman says festivities begin Saturday at 4:00 pm in the downtown area.
<Audio:Carman 1>
Carman says the Chair races will be a fun event.
<Audio:Carman 2>
For more information or to register for the Chair Races, call the Chamber office at 359-4324.


Grand River Technical School Celibrating 50 Years 9/14 12pm
Grand River Technical School is celebrating 50 years with an open house on Sunday October 1st. Director Jayme Caughron says the open house is from 3:00 to 5:00 pm.
<Audio:Caughron 1>
Caughron says they encourage all current and formers students to attend.



Deputies Investigate Burglaries & Property Damage 9/14 12pm
Burglaries and property damage are in the Livingston County Sheriff's Department report.
August 27th, an investigation began for a burglary in Mooresville, where two firearms were stolen. A suspect was interviewed and a report was sent to the prosecuting attorney.
A burglary in Chula was investigated September 7th. Someone forced entry into a home and moved a firearm, but it was not removed from the home. The investigation continues.
Two reports of trespassing and property damage were investigated September 8th, one near LIV 329 and LIV 369, where someone drove onto the property and spun around throwing gravel and damaged a building. The other was on LIV 247, where someone drove into a field and damaged crops. Both investigations continue.
Tuesday an eviction order was served and in the process, deputies found a drug manufacturing system in the home and also seized stolen property.
A traffic stop on Tuesday for an expired license plate resulted in the arrest of 29 year old Junior Lee Forrest Johnson of Chillicothe for alleged no valid license. He was processed and released.


Chillicothe Board Of Public Works Meets Tuesday 9/14 12pm
The Chillicothe Board of Public Works meets Tuesday at 7:00 am at the CMU Office. The agenda includes reports from the department heads and general manager. The finance Director will have a presentation on the employee health insurance benefit.
The Board of Public Works meetings are open to the public.


Brian Savage To Perform For Arts Council 9/14 12pm
Brian Savage is the featured artist for a Chillicothe Area Arts Council fund raising concert this Sunday. Arts Council Director Mary Lou Vandeventer says Bryan Savage will perform at 2:00 pm at the United Methodist Church Fellowship Hall.
<Audio:Vandeventer 1>
Vandeventer says tickets are $15 and reserved tickets are available by calling the Arts Council Office by 5:00 pm Friday. Tickets will be available at the door. Reserved seating is at 1:30, and all others at 1:45. If you have questions or want reserved seating, call 646-1173.


Harvest Time Road Safety 9/14 12pm
The harvest season is arrived, that means farmers will be out in the field - harvesting their grains. This also means there is more farm related traffic on the roads. State Trooper, Sergeant Jake Angle says be extra mindful when on the roads.
<Audio:Sgt Angle 1>
Angle says farm equipment may be on the roads at any time of the day or night and the responsibility for safety is on both the motorists and the farmers.
<Audio:Sgt Angle 2>
Angle says use extra caution before you try to pass that equipment.
<Audio:Sgt Angle 3>
Drivers should do their best to make sure they are seen when passing and farmers need to look and look again to make sure you have seen all traffic.


MDC Looking For Governors Christmas Tree 9/14 12pm
The search for the Governor's Christmas Tree is begun. The Missouri Department of Conservation is looking for a large Christmas tree for use on the governor's mansion lawn in Jefferson City. They are asking landowners, homeowners, businesses, and communities that may have possible candidate trees to contact them
To qualify, the donated tree must be about 40 feet tall and an eastern red cedar, Norway spruce, or white pine. Candidate trees must be fully branched on all four sides and accessible by large equipment for removal.
If you have a tree you would like considered, take photos of the candidate tree and email them to holidaytrees@mdc.mo.gov. Be sure to include a contact telephone number, location of the tree, and several pictures taken from different angles and distances. Submissions are due by October 1st.



Final Farewell For Mike Lair Is Today 9/14 6am
The final farewell for Representative Mike Lair is today at St Columban's Catholic Church. Lair died September 5th in Jefferson City at the age of 71. Today's visitation is from 4:00 to 6:00pm, with a prayer service to follow at 6:00 pm.
Lair served as State Representative for the 7th District from 2008 to 2016 when he was term limited out of office. He served with passion for education, serving on the House Education committee as Chair for many years. He also served in the Joint Education Committee, budget, rules, appropriations and other committees.
Before serving as a State Representative, Lair taught and coached at the Chillicothe High School. Head Coach Phil Willard says Mike Lairs was a great teacher and an outstanding coach.
<Audio:Willard 1>
In lieu of flowers, memorials may be made to the Mike Lair Memorial Fund to support Bishop Hogan Memorial School and other education efforts dear to him.


Theft In Chillicothe Police Report 9/14 6am
A theft that occurred Sunday was reported to Chillicothe Police Wednesday. Officers investigated the theft in the 1000 block of South Washington Street. After completing the investigation, a report was sent to the prosecuting attorney for consideration of charges.



Jury Notices Are In The Mail 9/14 6am
Four hundred fifty Livingston County residents will soon receive notices from the Livingston County Sheriff's Department that they are selected for Jury Duty. Sheriff Steve Cox mailed the notices Wednesday and the recipients will need to complete the forms and return them to the Circuit Clerk's office.
By law the Circuit Clerk is responsible for obtaining the names of the prospective jurors, while the Sheriff is responsible to notify the citizens.


Chillicothe Homecoming Thursday 9/14 6am
The Chillicothe High School Homecoming is one day away and the students at the school are celebrating spirit days all week. Hannah Sherrow from the CHS Leadership Team says, in keeping with the theme of "Broadway, Hornets Take The Stage," today they celebrate musicals.
<Audio: Sherrow 1>
Sherrow says Friday will be a busy day at the High School, beginning with the pep rally.
<Audio: Sherrow 2>
Sherrow says that is just the start of Fridays festivities.


Feline Sanctuary Town Hall Tonight 9/14 6am
A meeting to discuss a feline sanctuary is this evening at the Cultural Corner Art Guild and Gallery. The Livingston County Humane Society Animal Shelter and the Shelter Board host the Town Hall Meeting at 6:30 pm. Shelter Guardian Lesley Patek explains this is a project that is very dear to her.
<Audio: Patek 1>
Patek says the cost of the Feline Sanctuary is about $100,000 and they have a grant from the Drs Morrill Foundation to cover $50,000, but will require a match, which will be explained at the town hall meeting.
<Audio: Patek 2>
Patek and the shelter board will gladly answer any questions. The town hall meeting is tonight at 6:30, light refreshments will be served.