Funeral Notices
Donald Wayne Stith 

Donald Wayne Stith, 88, of Chillicothe, passed away Wednesday, November 6, 2019 in Hamilton, Missouri.
Donald was born in rural Livingston County to parents Opal and Hazel Wilson Stith on April 9, 1931. He was a graduate of Chillicothe High School.
Donald was employed by Lamberts Glove and Midwest gloves. He proudly retired from the United States National Guard serving for over twenty four years.
Donald and his wife Emma operated the Rumpus Room and the Hornets nest for six years. He owned and operated Wayne's Handle Shop and small engine repair for thirty years. His free time was spent fishing, hunting and going to auctions.
Donald is survived by his sons, Michael Stith and wife Deborah of Olathe, KS; Donald Stith Jr. and wife Sharon of Chillicothe, MO; six grandchildren, fourteen great-grandchildren, sister, Wilda Stith Ireland of Chula, MO.
He was preceded in death by his wife, Emma Jean Stith, parents, and brother, Delbert Stith.
On line condolences may be left at www.heritage-becausewecare.com.
A memorial service will be held Saturday November 23, 2019 at 2:00 p.m. at Heritage Funeral Home in Chillicothe, MO.
Arrangements are under the care of Heritage Funeral Home.
Patricia A Palmer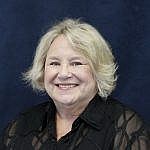 Patricia A Palmer, 70, passed from this world to join her mother and other close relatives in Heaven. Patty succumbed to a serious health condition after a month long battle at The University of Kansas Medical Center on Monday, November 18, 2019.
Patty was born on October 27, 1949 in Kansas City, KS. Her parents were Mary (Troupe) Huddlestun and Arvis G. Huddlestun. Her parents preceded her in death.
Patty was passionate about several things. First and foremost, she loved and cared for her family. She was most proud of her children, Brooke (Ted) Grothe, Brian Palmer and Bradley Palmer, all of Overland Park, KS and her grandchildren, Gwendolyn, Graham and Grant Grothe. They were the light of her life the past 6 years, and she spent endless hours caring for and entertaining the Grothe children. Her family also included her brothers, Scott (Nancy) Huddlestun and Mark (Janet) Huddlestun and brothers-in-law, Bob (Marsha) Palmer and Jerry Palmer. She had many nieces and nephews who she was thrilled to spoil like her own children and grandchildren.  She was considered by many as their "second mom" and treated anyone she knew like family.
Another of Patty's passions was her love of education. She studied and graduated from Pittsburg State University with an education degree. In addition, she received Masters and Doctorate degrees in education from the University of Kansas. Patty held teaching positions in several schools in Kansas City. Over the years, she worked as an education consultant for several universities including Kansas University, University of Missouri-Kansas City and Missouri Western University.   She was the founder of Operation Outreach, a center for training and supporting teachers.  More recently, she co-developed economic education curriculum for the Federal Reserve Bank of Kansas City and was a member of the Missouri Council on Economic Education.  She loved sharing her passion with other educators and was quite good at her profession and her influence will be a lasting legacy.
Patty was united in marriage to Mike Palmer on May 22, 1971, he survives of the home. In addition to being a wonderful mother, grandmother, sister, aunt and friend she was a wonderful spouse and supported all of her family in a most selfless way. Her zest for life was infectious, and she brought joy to all who had the opportunity to know her.
A visitation will be 5-7 pm, Friday, November 22, 2019 at McGilley & Hoge Johnson County Memorial Chapel in Overland Park, KS. Her Funeral Mass will be at 9:00 am, Saturday, November 23, 2019 at St. Ann Catholic Church in Prairie Village, Kansas. Her burial will immediately follow in Resurrection Catholic Cemetery, 83rd and Quivira Road, in Lenexa. In lieu of flowers, donations to The Chillicothe Education Foundation, PO Box 620 Chillicothe, MO 64601 or Your Piece of the Pie:  Today's Youth, Tomorrow's Entrepreneurs are encouraged. Online condolences may be left for the family at www.mcgilleyhoge.com.
Donna Dee (Heinz) Carter

Donna Dee (Heinz) Carter, age 90, a long-time resident of Chillicothe, Missouri, passed away on Wednesday, November 20, 2019, at Bethesda Dilworth Skilled Nursing, St. Louis, Missouri, from complications of dementia.
Mrs. Carter was born January 25, 1929, the daughter of Carl and Leslie (Mullennix) Heinz, in Cameron, Missouri. She was a 1947 graduate of Hamilton High School. On October 29, 1948, she married Jack R. Carter in Chillicothe. He preceded her in death on April 4, 1991.
Mrs. Carter resided in Chillicothe for 52 years, and was a member of the Chillicothe United Methodist Church, Jolly Janes, the American Legion Auxiliary, Culture Club, PEO, the Missouri Women's Federation, and many other civic and social groups.
She is survived by one daughter, Barbara (David) La Russo, of St. Louis, Missouri, and a son, Daryel, (Kathy) Carter, of Overland Park, Kansas. She also leaves six grandchildren: Anthony La Russo, Amy (Jon) Zuckerman, Patrick Carter, Alison (Ryan) Glasscock, Colin Carter, and Clayton (Megan) Carter, and great grandchildren: Morgan and Jack Zuckerman and Rhyan Marie Glasscock. She also leaves cousins, several nieces and nephews and friends. In addition to her parents and husband, Mrs. Carter was preceded in death by two brothers, and a niece.
Funeral services will be held at the United Methodist Church, Chillicothe, Missouri, on Monday, November 25, 2019, at 1:30 p.m. A scheduled visitation will be held at the United Methodist Church, Chillicothe, Missouri, on Monday, November 25, 2019, from 12 noon until 1:30 p.m. Friends may call at the Lindley Funeral Home, Chillicothe, Missouri, on Sunday, November 24, 2019, from 12 noon until 5:00 p.m. Burial will be held at Edgewood Cemetery, Chillicothe, Missouri. Memorial contributions may be made to the Chillicothe United Methodist Church and/or the Missouri Girls Town and may be left at or mailed to Lindley Funeral Home, P.O. Box 47, Chillicothe, Missouri 64601. Online condolences may be made at www.lindleyfuneralhomes.com.
Arrangements are under the direction of Lindley Funeral Home, Chillicothe, Missouri.
Gwenda Kenney

Gwenda Kenney, an 86 year old Trenton, MO resident, passed away at 3:00 a.m., Thursday, November 21, 2019 at Sunnyview Nursing Home in Trenton.
Memorial services are scheduled for 11:00 a.m., Wednesday, November 27, 2019 at Resthaven Mortuary of Trenton.  There will be a private inurnment at a later time in Resthaven Memorial Gardens of Trenton.  Memorial donations are suggested to the Wesley United Methodist church or the donor's choice and may be left with or mailed to the funeral home.
Gwenda Alice Kenney was born on June 18, 1933 west of Laredo, MO the daughter of Nova and Maude Celia (Meeker) Wingate.  She grew up on the farm south of Spickard and graduated from Spickard High School.  She lived the rest of her life in Trenton.  On Aug 26, 1950 she was united in marriage to Donald H. McCarty and they had two children before divorcing.  On September 8, 1989 she was remarried to Dan Kenney in Trenton.  He preceded her in death July 26, 1998.  Gwenda worked for Culler's Hospital and for Dr. E.J. Mairs, and later as a bookkeeper for McCarty Truck Line, M.F.A., Peters Electric, Trenton Hardware, and L & L General Store.  She was a member of the Wesley United Methodist Church.
Surviving relatives include her daughter Laura Peters and husband Lee of Trenton, son Michael McCarty and wife Debra of Easton, MN, a twin sister Gwenith McCloud and husband Richard of Phoenix, AZ, a sister in law Mary Ridenour of Molina, CO, five grandchildren; Dana Peters, Erin Hanavan and husband Cody, Wade Peters, Christopher McCarty, and Ashley Smith, three great grandchildren Brett, Charlee, and Ty Hanavan, and many nieces, nephews and cousins.
Those preceding her in death include her parents, husband, brothers Charles and Neal Wingate, sisters Charlene Wingate and Martha Coon, and a grandson Jonathan McCarty.