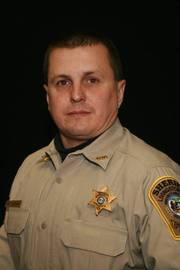 The Livingston County Sheriff's Department Chief Deputy, Michael Claypole, recently attended the Chief Deputy Conference with the Missouri Sheriffs' Association.  The conference included several training opportunities.  Claypole attended the training for:
Crisis Intervention Team and Community Mental Health Liaisons for expanding CIT in Missouri.
Wage and Hour Management.
Interdiction for the Protection of Children.
Officer Well Being – Taking Care of Your Own.
And Integrated Leadership.