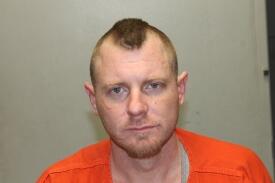 A Kansas City man was added to the Livingston County MOST WANTED list.  Thirty-five-year-old Nathaniel Watkins is wanted for Alleged Violation of Bond Condition on original charge of  Resisting/Interfering with Arrest and Driving While Suspended or Revoked.  Bond set at $20,000 cash
Mr. Watkins was originally arrested in December of 2019 and was released on bond January 8th.  On January 15th, he was arrested for alleged Failure to Obey a Judge's Order and was released on bond again May 4th.
Watkins is described as a white male, 5 foot 11 inches, 180 pounds with brown hair and blue eyes.