New Most Wanted From Hale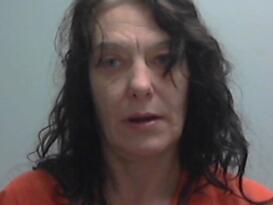 A Hale resident was added to the Livingston county Most Wanted list.  Sheriff Steve Cox added 47-year-old Shella-Mae Yvonn Vanosdoll is wanted for an alleged probation violation on an original conviction for possession of a controlled substance.
Vanosdoll is described as a white female, 5 foot 6 inches tall, 145 pounds, with brown hair and blue eyes.
If you have any information on the whereabouts of Shella-Mae Yvonn Vanosdoll, you are asked to contact the Livingston County Sheriff's Department at 646-0515 or the dispatch office at 646-2121.