Rain Forces Postponement of CHS Freshman Baseball Game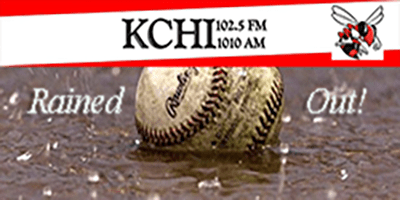 With rain fall effecting the area over the past few days, tonight's Chillicothe High School freshman baseball game has been postponed to April 4th with a 4:30PM first pitch.  The Hornets were set to square off against the Fighting Irish of Lafayette High School.
Rain has also forced the postponement of four other CHS athletic events including: boys tennis vs. Carrollton (rescheduled for April 20th @ 4PM), baseball vs. Richmond (rescheduled for March 30th @ 4:30PM), a track meet (rescheduled for March 25th @ 4PM) and a boys golf matchup with Cameron High School (no announced reschedule).
Kchi.com has all the Chillicothe High School sports information and updates that you need!