Two arrests are the result of drug investigations by the Livingston County Sheriff's Department.
Sheriff Steve Cox says on Friday, Deputy Leadbetter and K-9 Zaki were dispatched to Carrollton to assist with an investigation on a vehicle stop. Zaki did not indicate the presence of drug odor.  As the deputy was returning to Livingston County, another deputy had made a traffic stop on a vehicle just after midnight for alleged 86 in a 65 zone.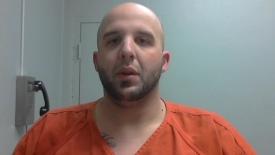 The stop was on US 36 and the deputy found the driver, 27 year old Jordan L. Haslett of Kansas City allegedly did not have a drivers license and a check revealed he had 11 prior convictions for driving while suspended/revoked.   Haslett was arrested for the alleged speeding and driving while revoked.  Zaki was called to the scene as the Deputy had concerns of possible drugs in the vehicle.  Cox says Zaki indicated the odor of drugs was present near a safe when was then seized.  Further investigation resulted in the seizure of scales with what appeared to be methamphetamine and marijuana residue.  A search warrant was obtained for the safe and deputies seized the contents, which included a loaded handgun, 4 bags of suspected methamphetamine, 2 More cigarettes which had been dipped and were wet with suspected PCP and a credit/debit card reader with bullet.  The drugs are being submitted to the Missouri State Highway Patrol Crime Lab for identification and weight.
Haslett was since charged for alleged convicted felon in possession of firearm and could face additional charges for the drug violations. Haslett was held at the Daviess Dekalb Regional Jail with bond set at $15,000 cash.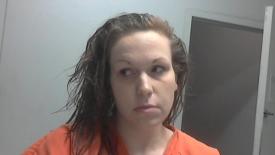 Saturday afternoon, a drug investigation began in the 10000 block of Liv 228.  With a search warrant the deputies searched the residence and seized several baggies of suspected methamphetamine, baggies with suspected methamphetamine residue, glass meth pipe(s), and other evidence.  They arrested 25 year old Kelsey Mae Reeter of Chillicothe for alleged Possession of Controlled Substance.  Sheriff Cox says Reeter reportedly turned over a baggie of suspected methamphetamine from her person. Reeter was taken to the Daviess Dekalb Regional Jail and is held with bond set at $35,000.