Stumph Added To Most Wanted List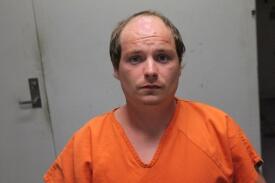 The Livingston County Sheriff's Department added Richard James Stumph to their most wanted list.  Stumph is wanted on a probation violation warrant on an original charge of attempted sexual misconduct with a child under the age of 15.  Stumph is described as a white male, 5 foot 9 inches tall, 140 pounds, with brown hair and blue eyes.
Stumph was last know to live on Olive Street in Chillicothe, but his current address is unknown.
If you have any information on the whereabouts of James Stumph, call the Livingston County Sheriff's Department at 646-0515 or the dispatch office at 646-2121.